---
For many women with PCOS fertility is such a heartbreaking issue. But while you may have been advised you can't have babies, this is for the vast majority of women, simply not true. Getting pregnant with PCOS is possible and with the right approaches, it may be simpler than you may imagine.
Today I had a chat with Carlyn Rosenblum, RD, and fertility nutritionist at Trellis about what they do, what they recommend and how it can boost your fertility…
What do you do at Trellis?
Your reproductive health is an extension of your overall health. At Trellis, we believe that you need to take care of yourself both physically and mentally in order to foster a healthy environment for conception. That's where I come in! I help women optimize their nutrition and lifestyle to support their reproductive health, and also manage the side effects and symptoms associated with the egg freezing process.
How does your work support women with PCOS?
I help women understand the connection between their current diet and lifestyle habits and the symptoms they are experiencing. Together we create a plan to that addresses the underlying cause of their discomfort to improve their symptoms and reproductive health.
Why do you incorporate lifestyle and nutritional approaches for women with PCOS when so many fertility clinics do not?
PCOS is a multifaceted disorder, and therefore effective management of PCOS requires that we not only treat the symptoms but address the root causes of the disorder, such as insulin resistance, food intolerance, gut imbalance, environmental toxin exposure, high stress – all of which are directly related to diet and lifestyle. While many things are outside of our control, food is a powerful tool that IS within our control, therefore it should be a major focus of PCOS management.
What food and lifestyle choices do you recommend for women with PCOS to boost their fertility naturally, and why?
With PCOS clients, we focus first on nutrition to support blood sugar balance. This generally means implementing an anti-inflammatory, low glycemic diet that is rich in vegetables, antioxidant-rich fruit, lean protein, Omega-3 healthy fats, and high fiber carbohydrates like legumes and whole grains.
We identify and eliminate food triggers that may cause inflammation in the body; with many PCOS patients gluten, dairy, and caffeine and alcohol are major trigger foods.
We focus on making fat our friend: This means including 1-2 tbsp of healthy fat at each meal; Avoiding vegetable oils like canola oil, sunflower oil, safflower oil, grapeseed oil, and focus on olive oil, coconut oil, grass-fed ghee, tahini, nuts, seeds, avocado etc
Adding in anti-inflammatory foods and spices – ginger, garlic, cinnamon, turmeric, and dark leafy greens and vegetables like broccoli, cauliflower, cabbage, Brussels sprouts etc.
Adding in fermented foods to support gut health like kimchee, sauerkraut, yogurt, and Kiefer or coconut yogurt.
Supplements can also be effective in supporting PCOS management; while everyone is slightly different in their needs research shows Inositol, CoQ10, L-Carnitine, and adaptogens (among others), can be very effective in PCOS management.
However, my general rule of thumb is food first. You can't supplement your way out of a bad diet.  Even if you are diligent about taking supplements everyday day, if you are eating pizza and ice cream you are not going to see an improvement.
Could you share a favourite fertility boosting recipe or three with us?
Golden Hour Smoothie
1 serving
Ingredients
8oz unsweetened nut milk (I like Elmhurst because it contains no added emulsifiers or gums)
1 cup frozen greens or vegetable (cauliflower rice or kale)
1/2 cup frozen banana
1 tbsp flax seed
1 tbsp chia seed
1 tsp maca
1 tsp cacao
1 tbsp coconut butter or 1/4 avocado
1 tsp vanilla extract
1 tsp cinnamon
Directions
Add ingredients to blender.
Blend until smooth.
Enjoy!
This recipes fertility boosting ingredients include:
Maca–hormone balancing adaptogen
Cinnamon–Blood sugar balancing
Flaxseed–Omega-3 rich fat, also helps bind to excess estrogen and toxins to increase elimination
Chia Seed–Omega-3 rich fat and plant-based protein
Coconut butter/ avocado–healthy fat plays a major role in hormone development, blood sugar balance and absorption of key nutrients, phytochemicals and other beneficial compounds
Cruciferous vegetables – Anti-oxidant, fiber, and nutrient dense. They also support our natural detoxification pathways.
Weekday Veggie Frittata
~4 servings
Ingredients
8 eggs
2/3 cup coconut milk
1 tsp garlic powder
1 tbsp turmeric
1 tsp black pepper
1 tsp salt
1 cup spinach
1  cup tomato
1 cup cauliflower, roasted or steamed
Directions
Preheat oven to 375F
Grease a baking dish with coconut oil
In a bowl, whisk together egg, coconut milk, garlic powder, turmeric, black pepper, salt, and chopped spinach. Toss in chopped cauliflower florets, spinach, and tomatoes.
Pour mixture into a baking dish and bake for 45 minutes.
Let cool.
Store in the fridge and reheat for a fast breakfast!
This recipes fertility boosting ingredients include:
Eggs–contain healthy fats and choline, which is essential for healthy egg development
Cauliflower/Spinach/ Tomato–non-starchy vegetables add fiber, nutrients and anti-oxidants
Turmeric–supports hormonal balance through its anti-inflammatory and detoxification properties
One-Pan Garlic Salmon and Veggies
1 serving
Ingredients
5 ozs Wild Salmon Fillet
1 cups Broccoli (sliced into small florets)
1 cup Brussel sprouts (sliced in half)
1/4 cup Quinoa (uncooked)
1/3 cup Water
1 Lemon
2 Cloves garlic, minced
2 tbsp melted grass-fed ghee
Sea Salt & Black Pepper (to taste)
Directions
Preheat the oven to 375˚F
Cover a sheet pan with foil or parchment paper. Spread out veggies and salmon on the pan in a single layer and drizzle with melted garlic and ghee. Season with salt, pepper.
Place in the oven and bake for 30 minutes, or until salmon is fully cooked.
While the salmon/veggies cook, combine the quinoa and water together in a saucepan. Bring to a boil over high heat, then reduce to a simmer. Cover and let simmer for 12 to 15 minutes, or until all water is absorbed. Remove lid and fluff with a fork. Set aside.
Arrange salmon, veggies, and quinoa on your plate. Add a squeeze of lemon and enjoy!
Fertility Boosting Ingredients

Salmon–Fish in Omega-3 fatty acids, which help to promote hormone balance and inflammation reduction
Brussel Sprouts and Cauliflower–Cruciferous vegetables help to support the liver, which is our body's natural detoxifier
Quinoa–Fiber and protein-rich carbs, help to reduce blood sugar spikes, which is essential to maintaining proper hormone balance
Garlic–Detoxifying herb/spice
Grass-Fed Ghee–Again, fat plays a major role in hormone development, blood sugar balance and absorption of key nutrients, phytochemicals and other beneficial compounds
Is there any other advice you'd love the share with women with PCOS?
Improve your diet
This can make a huge difference when it comes to managing your symptoms and improving your fertility. Even something as small as a 5% weight loss is effective in improving metabolic parameters and reproduction.
Switching to more of a plant-based diet can have a positive impact on weight and fertility. Research shows that people who follow a plant-based diet have lower BMIs and infertility than their meat-eating counterparts. The exceptions are eggs, organic whole fat dairy, and fish, which were found to support fertility.
Check your environment
We encounter hundreds of chemicals on a daily basis. From air pollutants to cosmetics and household cleaning supplies. Many of these products contain endocrine disrupting ingredients like parabens, sulfates, pesticides, phthalates, BPA etc.
Obviously, we can't control for everything but try to start by cleaning up your personal hygiene, cosmetics, and household cleaning products. Always buy grass-fed meat, dairy, and organic poultry and eggs. Stick to organic fruits and vegetables as much as possible, especially for those on the dirty dozen list – see the Environmental Working Group's 2018 list for more information about this.

About Carlyn Rosenblum, Trellis Nutritionist, MS, RD, CDN, CLC Carlyn believes that feeling your best starts with good nutrition—but also involves how you think, live and show up for yourself physically and emotionally.
Many women today feel out of sync with their bodies—especially when it comes to fertility. Carlyn works to help you uncover the hidden obstacles keeping you from feeling your best and teaches you how to listen and honor your body by focusing on what healthy means to you. Carlyn is a registered dietitian, with a Master's Degree in Nutrition from NYU.
She also obtained her CLC certification from the Healthy Children's Project. Carlyn is the Founder and CEO of MTHR Nutrition a concierge nutrition counseling service for women. She is also the nutritionist for Trellis, the women's egg freezing fertility studio. Here she helps women improve their fertile wellness to improve egg quality and stimulation.
Carlyn dedicates her work to supporting women during the preconception, prenatal and postpartum periods, which can often be a confusing and complicated time for nutrition. Carlyn takes a science-based, personalized approach to health. She believes that everyone is different, and nutrition should also take into account those differences. Carlyn's Words to Live By: Good health goes beyond simply what you eat. It involves how you treat your body, the love you give to yourself, and the mindset in which you choose to live your life every day.
From PCOS to perfect health, with love,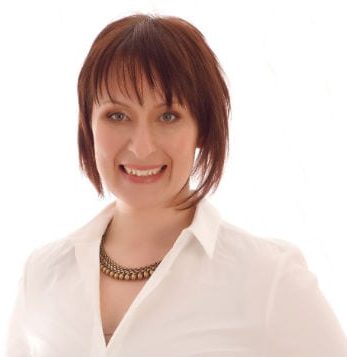 Dr. Rebecca Harwin
The PCOS Expert
Chiropractor & Bestselling Author of
Conquer Your PCOS Naturally
www.ConquerYourPCOSNaturally.com
---
Love to pin? Share the love…