---
The world is made smaller and kinder by the actions of individuals working to support and help others, where they can.
And there are incredible women around this globe of ours, not only suffering from PCOS, but looking to support others with this common syndrome. And it's my pleasure to support these strong, vulnerable, determined and giving women however I can.
Sarah Thomson is one such woman.
"My own story began at 14, when I first read a small (very small) article in a magazine about PCOS, and took it to my doctor, to say I have all the listed symptoms.
I was fobbed off, and no tests were made.
My PCOS symptoms continued untreated until I was 17, when I tried again and wouldn't take no for an answer. A quick ultrasound proved me right. I was put on a contraceptive pill and told, "PCOS is quite common, just Google it."
My body had suffered greatly from the untreated PCOS and I was told that it would be highly unlikely I could ever conceive naturally. This news combined with the total lack of support I received consumed several years of my life as I battled depression.
Now that I work with children, it breaks my heart to think of other adolescents being given the same treatment as I received, and I hope that I can provide a support network in my local area, to benefit women battling PCOS together.
I have a Just Giving page, to gather sponsorship (I am skydiving 10,000ft to fundraise for the group) to raise £200 to set up a PCOS support group in Stockton on Tees because 1 in 10 women have the condition, and go it alone."
This is her email thomson.sarah@hotmail.co.uk, and this is her PCOS fundraising page:
I want to thank Sarah, because PCOS education, support and change comes from the bottom up, not the top down.
It comes from those of us with this syndrome, and our loved ones.
As we unite, we create an unstoppable wave of change. And even though we may feel like we're in this alone, the individuals, friends and support groups that continue to grow and reach out offer so much to so many. And the day will come where our single actions come together for greater understanding, and a world that no longer lives in the dark about PCOS.
From PCOS to perfect health, with love,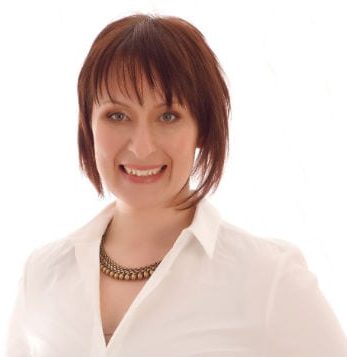 Dr. Rebecca Harwin
The PCOS Expert
Chiropractor & Bestselling Author of
Conquer Your PCOS Naturally
www.ConquerYourPCOSNaturally.com
---
Love to pin? Share the love…