---
Trying to conceive a baby, especially where you have been diagnosed with Polycystic Ovary Syndrome (PCOS) can seem like trying to force water to climb up hill.
There is some good news, however.
Eating a good breakfast, with the right food composition could be your salvation to having that baby you have always dreamt about. These foods have been shown to boost female fertility.
Studies show that leading the right lifestyle and eating the right foods for your breakfast could be the missing link. Breakfast is considered the most important meal of the day as it kick starts the energy your body needs to run the whole day long. The following is a list of foods to try and incorporate for your PCOS diet breakfast in order to boost your fertility.
Bananas: As abundant and simple this fruit may be, they contain a very important vitamin for conception. Bananas contain Vitamin B6 in abundance. This vitamin is important, especially in proper egg and sperm development. It also helps to control regular menstrual cycles and progesterone production, low levels of which may lead to miscarriage in the first trimester.
Asparagus: This green food contains high amounts of folic acid. This nutrient is important for healthy growth and development of the growing baby, but it also helps to prevent failure of ovulation. "A study involving more than 18,000 women showed multivitamins – particularly folic acid – improve a woman's fertility."1

Shellfish: If you can get your hands on some selfish while you're are on your journey to motherhood, take advantage. Lack or low levels of B12 can lead to abnormal homocysteine levels, and "Hyperhomocysteinemia is a risk factor in unexplained infertility."2 Taking Shellfish will replenish B12 to high levels.
Eggs: You should at no point underestimate the power of an egg! Eggs contain a magical nutrient that is essential in the process of conception. The normal chicken egg contains Vitamin D, which is a very important fertility nutrient. "Vitamin D is an emerging factor influencing female fertility and IVF outcome."3
Almonds: It is remarkable how this simple nut not only is an antioxidant that protects against sperms and eggs DNA being destroyed, but also it contains a very important nutrient in the fertility of females. The nutrient is vitamin E.

Citrus Fruits: One of the contributing factors why women do not conceive is because the sperm are clump together and can't swim properly and reach the egg. Citrus fruits contain high levels of vitamin C and can be eaten on a regular basis during breakfast to help the sperm to 'unstick' and free themselves for the journey ahead. Vitamin C also boosts fertility in females, and has been shown to increase progesterone levels and live births.
Tofu and Spinach: Despite these two foods being totally different, they have got one thing in common. They have high levels of iron. Iron deficiency in women may cause poor egg health and anovulation.
Salmon: Salmon are known to contain high levels of a mineral called selenium. So how does this mineral prevent infertility? This mineral is an antioxidant that helps in the prevention of DNA damage which can cause miscarriage. Selenium is also critical to the function of your thyroid. With hypothyroidism being a common issue in PCOS and hypothyroidism contributing to infertility and the 'cysts' in the ovaries, it's important to ensure you are getting enough.

Peas: Peas contain high levels of zinc. In women, low levels of zinc can upset the levels of progesterone and oestrogen. These hormones are very important in the reproductive cycle.
Including healthy quantities of these foods for breakfast can help you walk down the road of fertility again.
Author Bio:
Jessica Cranwell is a Passionate blogger. She works on behalf of EHIC. She has been writing contents on the web professionally since 2006. As an avid reader and blogger, she shares her experience through her articles on Travel, Education, Technology, Parenting and many more.
From PCOS to perfect health, with love,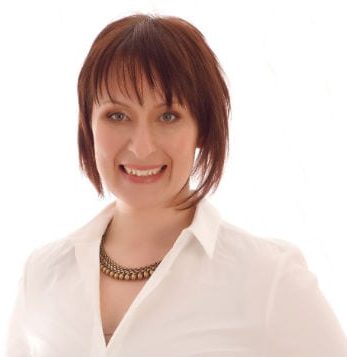 Dr. Rebecca Harwin
The PCOS Expert
Chiropractor & Bestselling Author of
Conquer Your PCOS Naturally
www.ConquerYourPCOSNaturally.com
---
Love to pin? Share the love…
1. http://www.dailymail.co.uk/health/article-412334/Folic-acid-helps-fertility-women.html#ixzz3Ir6KsW3L
2. http://www.scopemed.org/?jft=89&ft=89-1360986828
3. http://press.endocrine.org/doi/abs/10.1210/jc.2014-1802