---
Hi, this is Dr. Rebecca Harwin for Conquer your PCOS Naturally. Today I wanted to talk about food…
Whether or not you're trying to boost your fertility, you're trying to reduce acne, reduce excessive hair growth, lose weight or regain a menstrual cycle, no matter what it is that you're struggling with PCOS, food forms a foundational pace so you need to get this right. And online looking around there are so many different approaches and so much different advise and within this sphere, different experts will maybe give what seems like contradicting advice…
So you need to know why they recommend what they do so that you can then make the best decision for yourself. Then trial and see how you go with it and you'll know fairly soon whether or not that's the right approach.
So regardless of who you speak to low glycemic load and index across the board are absolutely essential…
So we know that inflammation is higher in women with PCOS so things like CRP, your doctor can test for. There's been a recent study actually that shows that this may be more linked and indicative of PCOS than even insulin resistance…
Then speaking of insulin resistance, sugar-rich foods can certainly cause insulin resistance, so can foods that are, or not getting enough magnesium, enough chromium, enough omega 3's, because they will reduce our insulin's ability to actually function well. So sugar is the first thing that you really need to get rid of. Any kind of refined sugar. Whether it comes in a pastry or a cereal or pasta or supposed healthy foods, it's not healthy for us, unfortunately. We just can't deal with lots of glucose, lots of sugar.
The second thing is dairy. This really quite controversial. I recommend against dairy. The main reasons are that I read a book a long time ago, probably about six years ago, called The Devil in the Milk. It talks about the A1 versus A2 casein and it's been shown that A1casein, which is a protein, has been linked to Type 1 diabetes, to heart disease and so to inflammation. I don't believe that dairy's the best option for women with PCOS.
We know also that dairy can come with the toxins, herbicides and the things that it's packaged up in. So it's packaged up in a container that contains BPA then that affects our testosterone levels. So I believe no dairy is the best way to go. We also know that this doesn't actually increase our risk of osteoporosis. There are plenty of other places to get your calcium for example from.
I also don't recommend gluten. I know it sounds like this is getting really stressful, does it? But, gluten, obviously if you're a coeliac, it increases the inflammation in your body. So when you look inside your gut, you should have dips and hills, kind of like this and that area if you like, is one cell thickness and the good stuff that you need to get from your gut needs to cross across this thin membrane.
What can happen with coeliac is that these areas fill up with inflammation so there's actually no space for correct nutrient exchange. That's not very good because if you end up if nutrition deficiencies like women have been shown to commonly have a magnesium deficiency in PCOS, we're not going to be able to heal ourselves and function properly because every process that happens in your body requires nutrients. Whether its down in your gut area or whether it's in your brain or whether it's anywhere in between.
Another problem is that if we have gluten we tend to be able to be not able to uptake our zinc in the first part of our intestine. Zinc is involved in everything from brain function, women with PCOS we know are more at risk of mental health challenges like depression, anxiety, zinc is key. Zinc is also really important for fertility. It's also really important for gut function.
So apart from that, often gluten comes in foods that are really high in sugar. So if you're looking at going low or preferably no gluten diet, I definitely recommend staying away or being very careful of foods that say gluten-free because often they're gluten free but they're really high in sugar. So if you're looking at pasta or bread or anything like that and you flip to the back, sometimes you'll see it's got like 71 grams of sugar. If that's the case, put it back down, opt for real foods. You can make pasta's with zucchini nowadays, there are so many different options that you just don't need to include this protein in your diet and I would recommend against it.
So there are three of the top foods I would avoid, I do avoid and I recommend that women with PCOS avoid. Sometimes that's enough to trigger a massive change in a woman's body. I remember one lady she'd been trying to conceive for 11 years and we got her off gluten, we got her on omega 3's and we dealt with her stress and she got pregnant within a couple of months. So this stuff is powerful even though it may not seem it at first glance. So do be careful of what you eat and if you have any challenges with this just let me know and I might be able to help you find a better option.
From PCOS to perfect health, with love,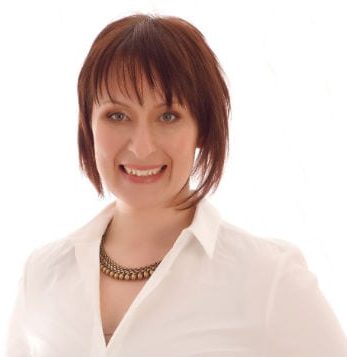 Dr. Rebecca Harwin
The PCOS Expert
Chiropractor & Bestselling Author of
Conquer Your PCOS Naturally
www.ConquerYourPCOSNaturally.com
---
Love to pin? Share the love…