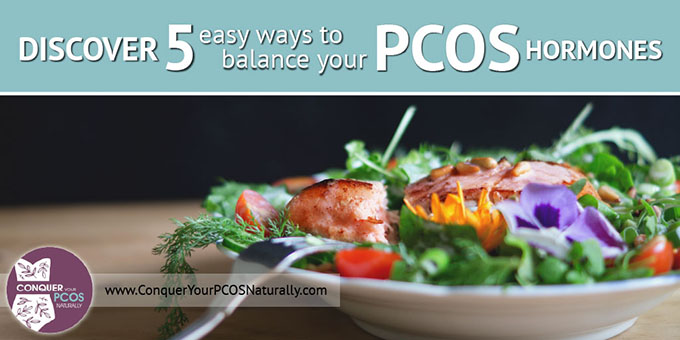 ---
How can you balance your PCOS hormones?
This is such an important question and the answers may surprise you. Why? It's maybe not as hard as you think to make a change that can significantly shift your hormonal balance.
I remember many years ago seeing a patient with endometriosis, which has many similarities to PCOS.
She had pain that would literally keep her bed bound for three days each and every month… Pain that completely disrupted her life and even her ability to go to work. Pain that resulted from hormonal imbalance.
There were lots of PCOS treatment medication she'd been advised to help her pain. Painkillers, anti-inflammatories, hormone-altering pills, even surgery (she had this previously and had been recommended to have more.)
After taking a thorough history, I recommended two simple steps to begin her treatment for PCOS…
Go gluten-free and take a potent daily dose of a quality fish oil…
That's it.
The changes were profound!
Within a couple of months, she was pain-free. No massive lifestyle upheaval, no drastic and potentially damaging surgery, no medications and their side effects. Even though this is my area of expertise and I've been helping women for many years, I am still blown away by the incredible shifts that can happen with simple strategies.
PCOS can make you sleepless, tired, moody and irritable. It can reduce your fertility and increase your waistline. The effects are not just physical, but emotional, mental and spiritual. So this stuff matters.
So here are five ways to simply begin to balance your PCOS hormones…
For those of you who prefer to read, here are the steps I recommend:
1.   Have a good PCOS diet plan. Substitute meats, gluten, and dairy products with rich nutritional sources like fresh fish, free-range eggs, nuts, seeds, organic fruits and vegetables, some gluten-free whole grains and legumes.
This significantly reduces the levels of excess testosterone in your body. When you bring your wayward testosterone under control, you not only lessen excessive hair growth over time, but you improve your chances of being happy and overcoming your PCOS.
2.   Exercising and practicing oriental moving meditation techniques like Yoga, Tai Chi, or Qi Kung will help you balance your energy. Practicing Yoga and Meditation will also help you to deal with stress and negative emotions.Exercise is a natural PCOS treatment and produces 'happy hormones' that both boost positive emotion and a healthy body image.  Exercise also helps to improve insulin sensitivity and decrease cravings.
3.   Cut down on processed and sugary foods like bread, cakes, pasta, sweets and baked goodies. The lack of fibre and nutrients, plus sugar, unhealthy fats, additives and preservatives cause a myriad of problems that can give you more PCOS symptoms, from oestrogen dominance to insulin resistance, gut issues, and cravings.
4.   Cut down on your coffee and alcohol and give up smoking.  These adversely affect your health and fertility, your ability to heal, detoxify and de-stress.
5.   Your food may not be providing your body with all its required nutrients so I often recommend supplementation. What do I take? Kyani's Xtreme Triangle.When it comes to your emotional and psychological health ensuring a steady supply of nutrients is also essential. Theanine will help you relax and improve brain alertness and sharpness. This can be taken as an inexpensive supplement but is also found in green tea.B vitamins, zinc, magnesium, and calcium are also essential for calming crabbiness.
Remember also, my secret key… Please have fun and enjoy life! You only get one.
From PCOS to perfect health, with love,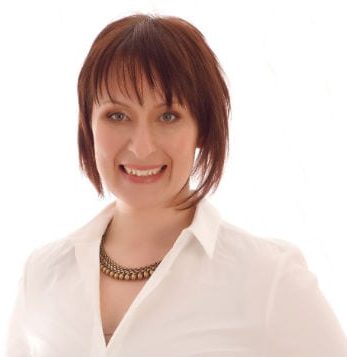 Dr. Rebecca Harwin
The PCOS Expert
Chiropractor & Bestselling Author of
Conquer Your PCOS Naturally
www.ConquerYourPCOSNaturally.com
P.S. For more success strategies and scientific secrets, head to our Facebook page and hit 'like'. There is so much more I have to share with you to balance your PCOS hormones!
---
Love to pin? Share the love…