---
What is the difference between Poly Cystic Ovaries and Poly Cystic Ovary Syndrome?
If you don't know this, you are not alone. In fact, there is often little information known about this even among health professionals. So, let's take a closer look.
The appearance of Poly Cystic Ovaries and Polycystic Ovary Syndrome are two separate entities. A woman with the appearance of Poly Cystic Ovaries (PCO) may or may not have PCOS.
A staggering 19-33% of the general female population may show a PCO appearance on ultrasound.
The research varies, but it now appears that 11%+ of women of reproductive age have PCOS.
There is some thought that PCO may develop into PCOS given the 'right' conditions (i.e. weight gain, or an increase in insulin levels), however, until further research is conducted, these two entities should be considered distinct from one another.
Let's dive in…
What are polycystic ovaries?
"The definition of a Poly Cystic Ovary is one in which there is "either 12 or more follicles measuring 2-9mm in diameter and/or increased ovarian volume (>10cm3)". The follicles appear in a typical peripheral pattern, also known as the 'string of pearls' appearance. This is most commonly determined by ultrasound − abdominal and/or trans-vaginal."
– Excerpt from Conquer Your PCOS Naturally
It is a way to describe what is happening in the ovary without necessarily considering why or what it means.
Note: It is important to have your scans performed by an experienced ultrasonographer. Plus, while a transvaginal scan is often the preferred option you are well within your rights to refuse for whatever reason. An abdominal ultrasound may be sufficient.
What is Polycystic Ovary Syndrome?
Polycystic Ovary Syndrome (PCOS) is a complex hormonal disorder that affects more than just the ovaries. As I discuss in my article What Is PCOS:
There are two main diagnostic criteria used for the diagnosis of PCOS, the Rotterdam Criteria and the NIH/NICHD.
The Rotterdam criteria define PCOS as being present with at least two of the following: infrequent menstruation, excessive 'male' hormones (hyperandrogenism) and/or Poly Cystic ovaries on ultrasound.
The NIH criteria define PCOS as the presence of hyperandrogenism and infrequent ovulation (oligo-ovulation).
The great news?
The advice throughout this blog is all about not only what is best for a woman with PCOS to be well, but also for a human being to be well. This includes if you have PCO.
Get stuck in, take a look around, and I can't wait to help you get back control of your health and vitality!
From PCOS to perfect health, with love,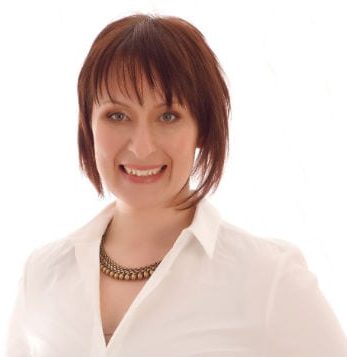 Dr. Rebecca Harwin
The PCOS Expert
Chiropractor & Bestselling Author of
Conquer Your PCOS Naturally
www.ConquerYourPCOSNaturally.com
P.S. For more success strategies and scientific secrets, head to our Facebook page and hit 'like'. There is so much more I have to share with you to balance your PCOS hormones!
---
Love to pin? Share the love…