---
PCOS Weight Loss Shakes, Weight Loss Powders? The latest super thing, like Garcinia Cambogia. This many calories in, that many out… What?
Do you have PCOS and just want to lose weight? Simply?
I know I did!
There is much you can do and many weight loss success strategies that really make a difference for women with Polycystic Ovary Syndrome. Here, I want to share one of the easiest, proven steps you can take. Why? I LOVE easy.
The macronutrient I want to talk about today is critical for weight loss. It:
Boosts energy
Reduces – even helps to eliminate – sugar cravings and mood swings
Helps you to feel fuller for longer
Enables you to create healthy hormones
Is important for a healthy digestive system, which allows you to break down and absorb the nutrients so crucial for successful PCOS weight loss
Importantly for women with PCOS, it helps to balance blood sugar levels
What is it?
Protein!
"Proteins are large molecules consisting of amino acids which our bodies and the cells in our bodies need to function properly. Our body structures, functions, the regulation of the body's cells, tissues and organs cannot exist without proteins." (Credit: http://www.medicalnewstoday.com/articles/196279.php)
And it is very important to consume the right types of protein. Those that won't adversely affect your health and your PCOS. Where can you find these?
This list will help:
Free range, organic eggs
Organic nuts
Fresh fish
Organic tofu (yes, some soy is good for you!)
Organic chicken
Seeds
Beans
If you wish to eat red meat, don't over indulge. Choose organic and grass fed only.
Note: The protein in dairy has been shown to contribute to illnesses like heart disease. If you wish to consume dairy, please choose A2 only (the beta-casein protein in this form is safe. The beta-casein in the more common A1 form is not). Likewise, avoid the protein gluten (mostly from wheat). It is not a friend to women with PCOS.
Another powerful step to ensure you include enough protein in your food plan, and easily, is a wonderful, high quality protein in a shake. Super quick and super nutritious!
Try this lovely shake:
Raw Coconut Protein Super Shake
as created by Stuart and Jeanette Harris
2 x scoop PPX (this is a wonderful healthy, vanilla pea protein powder produced using a natural
mechanical process and no additives)
1 x scoop Green Qi
1/2-1 tspn cacao powder
1 tbsp blueberries and/or strawberries
2 tbsp fresh coconut
2 tbsp ice cubes
100ml organic almond milk (adjust to suit)
Enjoy!
From PCOS to perfect health, with love,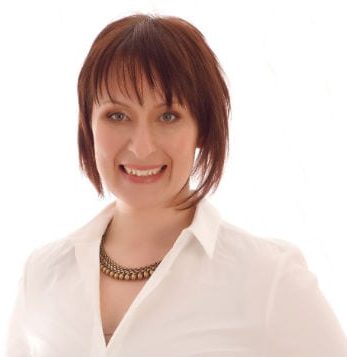 Dr. Rebecca Harwin
The PCOS Expert
Chiropractor & Bestselling Author of
Conquer Your PCOS Naturally
www.ConquerYourPCOSNaturally.com
P.S. To find out more about successful PCOS weight loss, grab my special report 'How To Lose Ugly, Unwanted Fat' for free at www.SuccessfulPCOSWeightLoss.com
---
Love to pin? Share the love…