---
Do you have many PCOS signs and symptoms?
For many women, the process of being diagnosed with Polycystic Ovary Syndrome (PCOS) is not as simple as it should be. There can be a period of time spent seeing different doctors and wondering what is happening to your body. PCOS signs and symptoms can vary considerably, which is often part of the challenge.
In fact, the research shows that:
"89% of women with PCOS saw more than one health professional before their diagnosis.
49% took greater than six months to have a diagnosis confirmed.
41% were very dissatisfied with the manner in which they were informed of their diagnosis.
66% of women were not given any information about their condition at the time of their diagnosis.
Even less advice was given about lifestyle management, or the potential life-threatening, and quality of life-sapping, complications of PCOS – even though 57% of women were sure lifestyle management would make a difference to their condition."
I've put together this article to help you better understand more about PCOS, PCOS signs and symptoms, and how it may affect you. Feel free to share this with others. You'd be surprised how many women you know also have PCOS!
Diagnosis of Polycystic Ovary Syndrome (PCOS)
There are two main diagnostic criteria used for the diagnosis of PCOS; the Rotterdam Criteria and the NIH/NICHD.
The Rotterdam criteria define PCOS as being present with at least two of the following:
Infrequent menstruation
Excessive 'male' hormones (hyperandrogenism)
Poly Cystic ovaries on ultrasound
The NIH criteria define PCOS as the presence of hyperandrogenism and infrequent ovulation (oligo-ovulation).
Note: Both of these definitions are after the exclusion of other disorders that could be responsible for the symptomatic picture.
What does a Poly Cystic Ovary look like?
The definition of a Poly Cystic Ovary is one in which there is "either 12 or more follicles measuring 2-9mm in diameter and/ or increased ovarian volume (>10cm3)". The follicles appear in a typical peripheral pattern, also known as the 'string of pearls' appearance. This is most commonly determined by ultrasound abdominal, and/or trans-vaginal. It's very important to have your scans performed by an experienced ultrasonographer. It is more accurate to have both abdominal and transvaginal scans performed.
The transvaginal scan may not be performed if you are a virgin, or you refuse.
PCOS Signs And Symptoms
PCOS can present in a myriad of ways.
The picture of an average woman with PCOS is of an overweight woman with irregular potentially painful, heavy periods, infertility, excessive facial and body hair and acne. However, there is much variation.
PCOS Signs And Symptoms may include:
Delay of normal menstruation (primary amenorrhea)
Fewer than normal periods (oligomenorrhea)
Absent periods, after having previously experienced periods (secondary amenorrhea)
Menstrual cycles without ovulation (anovulatory cycles)
Painful periods with abnormal flow
Excessive body and/or facial hair
Scalp balding
Acne
Poly Cystic Ovaries on ultrasound
Infertility
Overweight or obesity
Difficulty losing weight
Elevated insulin levels
Skin discolouration (acanthosis nigricans)
Skin tags
Fatigue
High blood pressure
Abnormal blood lipid levels
Cravings
Mood swings
Hot flushes
Sleep apnoea
Diabetes
Heart disease
If you have some of these PCOS signs and symptoms, there are natural, proven ways to help. To discover more about how to conquer your Polycystic Ovary Syndrome, simply click here now.
From PCOS to perfect health, with love,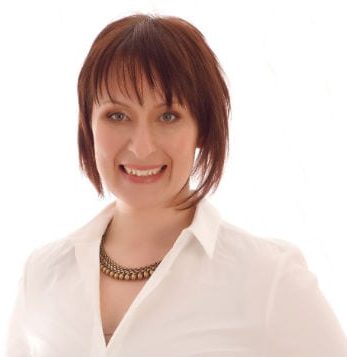 Dr. Rebecca Harwin
The PCOS Expert
Chiropractor & Bestselling Author of
Conquer Your PCOS Naturally
www.ConquerYourPCOSNaturally.com
P.S. Do feel free to share this post. It's so important that we get this information into the hands of as many women suffering from PCOS, their loved ones and their health professionals as possible. And for daily PCOS advice, strategies and support, head to our Facebook page and hit 'like'. See you there!
---
Love to pin? Share the love…