---
Have you noticed a few small mysterious spots appearing on your skin? Let's take a look and see if it could be a cherry angioma and PCOS…
They're similar to a mole or freckle, except red or purple in colour, and they're usually slightly bigger than the size of a pinprick.
If you're nodding your head be reassured. These colourful and common spots are usually benign.
Known as cherry angioma's, they more commonly develop about the third decade and are "observed in 5% of adolescents and 75% of adults over 75 years of age." (1) The stats for women with PCOS? We can't tell you exactly as the research is absent.
According to Chiropractor, Osteopath and health expert, Dr. Frank Marcellino (2), these red skin spots could also be a telltale sign you're suffering from the oestrogen dominance typically seen with PCOS.
Let's take a look at what these tiny red spots are, how they may be connected with your PCOS and oestrogen dominance, and most importantly, what you can do to heal them naturally.
What are these red skin spots?
These red spots come under many names, including cherry angioma's, Campbell de Morgan spots, and senile angioma's. To make it easier, I'll refer to them by their common name, cherry angioma.
They often begin life as small as a pinprick but can grow slightly larger and take on a domed or mushroom appearance over time. You're likely to find them on different parts of your body including the torso and arms, and less commonly they can appear on the scalp, face, and feet.
They might bleed when irritated by your clothes or other friction, but don't seem to go away.
What causes cherry angiomas?
Ah, that is the question!
According to the Australian College of Dermatologists, they form when skin cells overproduce and tiny capillaries at the surface of the skin dilate and cluster together.
We don't absolutely know why, though there are some commonalities that indicate likely causes.
According to an article posted by Women's International Pharmacy:
Cherry angiomas… have been associated with excess estrogen and copper, bromide toxicity, and a vitamin C deficiency leading to weakened blood vessel walls. 
As Naturopathic expert, Dr. Tsu-Tsair Chi says…
What are some other signs that you might have oestrogen dominance?
If you suffer from:
headaches and migraines
bloating
tender, swollen breasts
fibrocystic breasts (the feel lumpy)
clotting in your menstrual flow
heavier periods
constipation
you're having hot flushes (flashes)
There's a good chance… because as you're reading this you most likely also have PCOS. 
What are the most effective natural treatments for cherry angioma and PCOS?
You'll be pleased to hear there are more ways than one to potentially heal these spots without having them removed surgically… Although surgical removal will be faster. Straightforward and natural, with the potential to balance your hormones and ease your other PCOS symptoms too, let's take a look.
1. Drink Rosemary Tea
Drink a cup of fresh rosemary tea at least twice per day and you could heal your red spots naturally, plus ease other PCOS symptoms. Simply grab a handful of sprigs, pop it into a mug, pour over boiling water and enjoy!
I love how simple yet effective this remedy can be.
Rosemary is also helpful for reducing excess androgens in your body, which contribute to various PCOS symptoms such as excess hair, acne, weight gain and scalp hair loss.
If you can, it's also worth including more rosemary in your diet or even supplementing with a concentrated rosemary extract.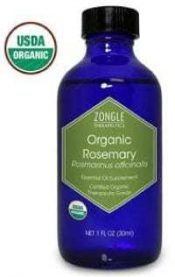 2. Find Out More About Oestrogen Dominance
This is such an important topic we've posted an epic article on this topic: Oestrogen Dominance and  PCOS: What It Is & What To Do About It. We strongly recommend the read.
From PCOS to perfect health, with love,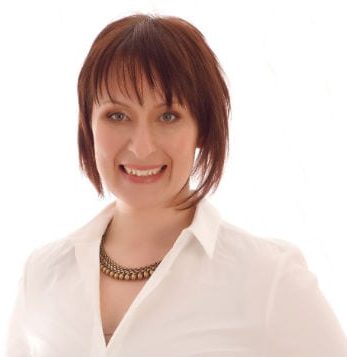 Dr. Rebecca Harwin
The PCOS Expert
Chiropractor & Bestselling Author of
Conquer Your PCOS Naturally
www.ConquerYourPCOSNaturally.com
P.S. For more success strategies and scientific secrets, head to our Facebook page and hit 'like'. There is so much more I have to share with you to balance your PCOS hormones!
---
Love to pin? Share the love…