---
You've got to be nutrient rich to be well; it affects everything!
I can't overestimate how important nutrients are to literally every aspect of your Polycystic Ovary Syndrome. Without them, you just can't get each of your beautiful cells to work and work optimally.

I am often asked about how to get these critical little components, or someone will tell me, 'I eat well so I don't need to worry about this'. I hate to be rude, but chances are you are wrong.
See, our soils are depleted, our foods deficient, and our exposure to the toxins and stresses that suck the nutrients from our cells: huge.
But I also see women with HUGE lists of supplements. How many? "I'm talking 12" is not an unusual answer! That's ridiculous. It's not necessary.
I'd been looking for well over a decade (hay, more like 2 decades) for a simple, small number of PCOS natural supplements that address all, or at least the vast majority of, the needs for people to become walking, talking, nutrient-packed and healthy people.
But I had some proviso's…
1) They had to be food based. Not made of that synthetic stuff
2) They had to be in liquid form, to short cut the gut issues of the many (especially in PCOS)
3) They had to be easy to take and pleasant
4) They had to be available from the 'net, so people didn't have to physcially come in to see me to get them

5) They had to run an auto-ship option so that every month without fail the supplements would arrive. Otherwise, life gets in the way, your conscious priorities may change, and life changing additions – like this – get missed or sadly put on the back burner (DON'T do this!)
6) There had to be a business option, so you have the capacity to:
Firstly, have to cost of your supplements covered

Secondly, you are incentivised to share and changes the lives of many. Why? Because myself alone cannot change the world, but me, you and many others can really make a massive difference together 🙂

Thirdly, I want you to life a life of freedom and options. Do you think being financially free can benefit your PCOS? You'd better believe it! Stress and PCOS look SO much alike it's scary. For most people, remove financial stress and you change lives. The great part is, you change hormonal balance too. Pretty cool, hay?

Now I've been a guinea pig for you for many years. I've been searching, on the web, in stores, under rocks… You get the picture. And I've tried heaps of stuff on myself.

But finally, my search can stop.

The products I personally take and recommend – these three incredible supplements that fit everyone one of my criteria – are known as the Kyani triangle.
The means to change your life, and the lives of many others, forever is here too.
Am I going to be pushy about this?
Well, a little (sorry). But, see, if I don't… If you don't get started now, I know the negative effects this could have on your body and mind. And I've been through so much myself that I don't want you to either go through or continue to go through.

So hit the link now, email me your questions, and I look forward to hearing your success stories.
From PCOS to perfect health, with love,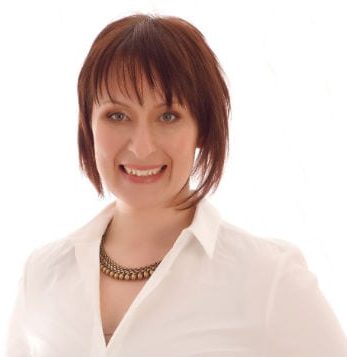 Dr. Rebecca Harwin
The PCOS Expert
Chiropractor & Bestselling Author of
Conquer Your PCOS Naturally
www.ConquerYourPCOSNaturally.com
---
Love to pin? Share the love…