---
I love sharing stories of women with PCOS who are discovering success, and that their live can be better than they imagined, better than they'd previously been led to believe. Simone is one such inspiring woman, who is brave enough to share here intimate experience and self discoveries so that you can find hope too. I'm excited to share her story and thoughts.
Enjoy!
"25 September 2014
Dear Rebecca,
Just wanted to say hi and let you know that somehow I "liked" your Conquer PCOS page approx 2 months ago on fb and already it has changed my life.
I am 42 years young and was diagnosed by my gynaecologist when I was approx 24 yy after I passed a piece of tissue when going to the bathroom. Initially I was told that I'd had a miscarriage (by a random GP at short notice) but after waiting and being seen by my gyno/obgyn he determined that I had PCOS. At the time, he said it was nothing to worry about, but if when I wanted to try and have kids, I might need to try fertility drugs. At the time, I had just entered a new relationship and was not ready to have kids and after we got married (when I was 26) we started trying for about 18 months and I blessedly fell pregnant at 29yy. I thought that this was pretty good considering I had been on the pill for more than 10 years on and off.
As my obgyn predicted, I was diagnosed with gestational diabetes at my 28 week test, my insulin level was controlled by diet with exception of the fasting level and so I had to have insulin shots before bed every night, in addition to the 4-times-daily prick tests.
Fast forward to present day 8/1/15 and I have just had the courage to reply to one of your posts and we have since had a little discussion so I wanted to jot down a few bullet points (in no particular order) so that I didn't forget them:- 
Low self esteem/self worth

Anxiety (self managed) all of my life (discovery of realisation of death at 12-13 and vomiting) but not realising until I saw the same traits in my daughter and then a different variation in my son

Weight carried predominantly around trunk

 

Diagnosed with sleep apnoea in second pregnancy in 2005

 

No problem falling pregnant, no PCOS symptoms appearing. No facial hair, no fertility issues except gestational diabetes in both pregnancies controlled by diet except for fasting level requiring insulin in both of them

Grandmother on dad's side was 5 foot 5 inches tall but gave birth to a 12 pd 12 oz and a 12 pd 13 oz baby (the second later died as he was pronounced too big for his heart). The first being my father. My dad was born in 1943. Gestational diabetes never heard of. Nana died at 55 years old (in 1977) of Addisons Disease

Brain fog …. OMG!!!!!!!!!!!

Weight in 2009 was 123kg blood sugar 7.0 borderline diabetic. Went immediately onto low carb diet (no white anything) and blood sugar reduced to 4.5 in 6 months). Went onto lose 30kg and starved and trained myself to briefly touch 90kg but couldn't maintain. Approx 185cm tall. Large frame. Thought I should have lost more than I did as I was training with a personal trainer for 2 years 3 times a week in addition to playing basketball and eating low carb like a perfectly in tune robot. Then I got injured and had to stop training and playing and it all came undone. Massive downward spiral from the peak of my fitness and no amount of low carb eating would work, even no eating or "coffee only like the skinny people do" lol till I gave up and tried and gave up and tried over and over and over again and then along came good old facebook and your Conquer PCOS page – God bless you J

Single mother of two beautiful children

Massive amount of stress and pressure upon me and more often than not, handle it all ok.

At the peak of my weight loss a lot of hair loss but so did my Mum at the same time and we are completely different in our genetic make up

Discovered small nodules on the thyroid but normally take iodine most days. Apparently need to monitor but specialists say nothing to worry about. The discovery of this was accident but ridiculous

Diet now gluten and dairy free, basically try to follow the paleo lifestyle as it suits me. Except for last 2 weeks over Christmas and I have regained 4-5kg and have barely pooped. I find I have been punishing/rewarding myself but am testing my limits. Today has actually been day 1 back on the road to recovery and self love and encouragement though. I am normally my own best friend and don't tend to turn to food for comfort but feel that whilst I can be my own best friend, can also be my own worse enemy – enter self loathing L

If I eat gluten I can generally go without pooping for 3-4 days. I have only recently discovered the cause of my slow or lack of bowel movements

CRP levels you know – 11 in September 2013 and a journey of 12 months not uncovering the reason until lifestyle/diet change in August 2014 (level 4.5) (note from me, this is great! – Rebecca Harwin) Not only low carb but no dairy – had hit the high protein lifestyle in place of, having a lot of smoothies including milk and cheese

Now take magnesium, B6, Flaxseed, Vitamin D. Only level that was alarming in blood tests late last year was very low in Vit D. Even blood sugar was 4.0
Take care and thank you so much for your wonderful words.
Kind regards,
Sam
Sydney"
If you have a story you'd like to share with other women with PCOS, to offer comfort, support, hope or strength, please email us at info@ConquerYourPCOSNaturally.com
From PCOS to perfect health, with love,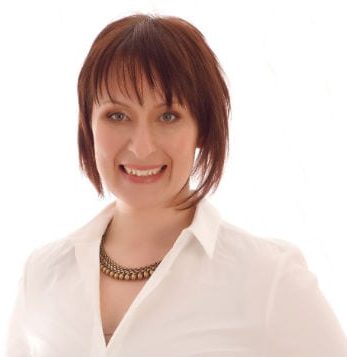 Dr. Rebecca Harwin
The PCOS Expert
Chiropractor & Bestselling Author of
Conquer Your PCOS Naturally
www.ConquerYourPCOSNaturally.com
---
Love to pin? Share the love…