---
Hi everyone!
I hope you are having a wonderful day! We've been so lucky to have such an amazing belated honeymoon – 2 1/2 years late actually, but better late than never 🙂
Today, I wanted to talk about an issue that many women ask me about. Women with PCOS commonly struggle with PCOS acne, excessive hair growth, scalp hair loss and depression. Each of these health issues is linked to higher than ideal testosterone levels. For me, a big challenge before I worked out 'what worked' when it came to turning my PCOS around, was the feeling of not feeling feminine. It was horrible, and really effected my self esteem.
So, let's look at one thing that can cause an increase in the 'male' hormone levels in women with PCOS?
BPA (Bisphenol A), as this chemical may increase the level of testosterone in women. Interestingly, women with PCOS have been found to have higher levels of BPA in their bodies!
BPA (Bisphenol A) is an industrial chemical used in the making of household plastic items. This chemical, and so the products made by it, are now considered to be toxic by health agencies. Earlier in 2008, the Food and Drug Administration (FDA) conducted a review and judged that food-related materials containing BPA to be safe (1). But recent studies carried out in laboratory animals reported subtle effects in them with low doses of BPA.
SOURCES OF BPA
BPA is used in the manufacturing of epoxy resins, epoxy paint and coatings, eyeglasses, safety equipment, computer and mobile phone casings, beverage and water bottles.
BPA is fabricated in products made of hard, clear polycarbonate plastics, but such plastics break down particularly when heated or washed with strong detergent.
BPA ASSOCIATED DISEASES
BPA has been linked to an increase in the risk of miscarriages, breast and prostate cancer, cardiovascular damage, reproductive dysfunction, diabetes and metabolic dysfunction, impaired brain function and may cause neurological and behavioral disorders (2). Trace BPA exposure is also believed to disrupt the endocrine system, cause obesity and resistance to chemotherapy.
AVOID BPA PRODUCTS
The Food and Drug Administration supports the initiatives to stop the manufacture of feeding cups and infant bottles made using BPA, and as more scientific evidence becomes available, such moves will surely be strengthened.
1. Discard infant feeding cups and scratched baby bottles
If these containers are made of BPA, small amounts of the chemical may also be released. Use BPA-free baby bottles, if available.
2. Temperature matters
Very small amounts of BPA from plastics or other packaging materials can be transferred to food and liquids when hot/boiling liquids or foods come in contact with packaging made of BPA.
To avoid this situation – boil water in a BPA-free container and allow it to cool down, but do not put boiling water in the BPA-containing bottles.
Use glass, stainless steel or porcelain containers, particularly for hot liquids or foods.
3. Check the labels on bottles and containers
Plastic containers usually have recycle codes on the bottom marked with recycle codes. Codes 1, 2, 3, 4, 5, and 6 are not likely to contain BPA, but plastics marked with recycle code 7 may be made with BPA.
4. Do not microwave polycarbonates
Although polycarbonate is strong, it breaks down with regular exposure to high temperatures. Avoid using your microwave for polycarbonate plastic food containers.
5. Educate the kids in your life
Young children are more at risk, as their bodies are still developing and have immature systems for detoxifying chemicals. Children, as well as adults, should be well informed and remain cautious about the usage of products using BPA. Whether these children are your own, those in the community we call our world, or your two beautiful nieces (I'm a little biased :))
I hope this article helps, and please feel free to share it where you feel it may help.
From PCOS to perfect health, with love,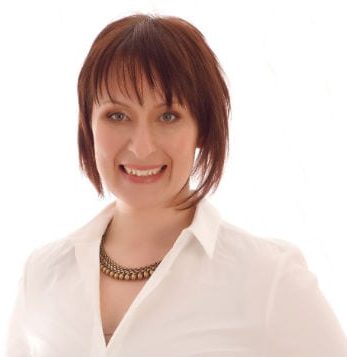 Dr. Rebecca Harwin
The PCOS Expert
Chiropractor & Bestselling Author of
Conquer Your PCOS Naturally
www.ConquerYourPCOSNaturally.com
P.S. Head to www.ConquerYourPCOSNaturally.com to grab the first 3 chapters of my book 'Conquer Your PCOS Naturally' for FREE!
---
Love to pin? Share the love…