---
You've just spent a wonderful evening with your partner. You've got such busy lives, but you both decided it was time… Time for a date night. It's been so long since you've both been to a swanky hotel together and enjoyed each others company, without the distraction of bills, chores and even TV. And the meal was scrumptious, divine.
Dining, dancing, and a couple of glasses of champagne later. You're feeling great!
Heading home your belly feels contented, your mind delightfully foggy. You're blissfully happy.
Then, as you kick your shoes off inside the front door, your partner snuggles up to you, gently removing your jacket and scarf, and poof! The evening takes a turn for the worst. That loving feeling just got up and left. And your hopeful lover doesn't understand, and feels unloved, diminished and hurt.
If you're struggling with low PCOS libido, you are not alone. So you'll be pleased to know, there are powerful strategies to relight your sexual fire.
Let's take a look.
1) Physical resistance training (PRT)
A study by Lara and team, published in The Journal of Sexual Medicine, found that "PRT improved sexual function of women with PCOS (in) desire, arousal, and lubrication. The improvements in sexual desire score were significantly greater in PCOS women than in control women. PRT was effective to reduce coital pain (pain after sex) in PCOS women and controls. In addition, PRT was effective in promoting significant improvements in mood in both groups by reducing the scores for the risks of anxiety and depression."
So, not only can a work out get you in the mood, it can help to reduce the pain, anxiety, and depression that can complicate PCOS libido issues further.
Gym pass, anyone?
2) Boost ovulation
It's been shown that women feel sexier around the time they ovulate. Not really a surprising finding given how incredibly amazing biology is. As many women with Polycystic Ovary Syndrome don't ovulate, and this can lead to a reduced PCOS libido. The great thing is, there is so much you can do to boost ovulation, whether you wish to conceive or not. I received a phone call from a relatively new patient just today, excitedly reporting her signs of ovulation after months without. Very cool!
If you haven't yet, I recommend reading my bestselling book Conquer Your PCOS Naturally now.
3) Lose weight, where needed
Yes, there are most certainly hormonal and physical reasons why a PCOS libido can hit rock bottom.
But at times, it can also be emotional.
I remember reading a quote that went something along the lines of 'do you think he's really looking at your perceived extra fat? NO, he's thinking how lucky he is. He's in a bedroom with a naked woman!' Now that goes for whether your partner is male or female.
But weight is an issue for many women with PCOS, and so can be the self-consciousness around it. Losing weight with this common syndrome is entirely possible. I've lost almost 30kg and kept it off for years, so I know it can be done… and it doesn't need to be a struggle. Yep, it's true.
Choose real, whole foods
Eat healthy protein with each meal
Choose low GI/GL
Go gluten and dairy free
Avoid the white sticky stuff (sugar will not only kill us, it can kill your libido too)
Eat lots of vegetables, salads, leafy greens and some fruit
If you need help my Successful PCOS Weight Loss Program has been created for you. I wrote each word for women with PCOS, just like us.
4) Practice, on yourself and each other
Sometimes, you just need to say yes.
It can take getting started to get in the mood. And if you're not up for partner action, set aside some one-on-one time. On that note, I love the article written by Tiffany Whitby All The O-Mazing Reasons. As backward as it may seem, an orgasm will get you in the mood 🙂
5) Try some historically anointed, libido enhancing, food and drink
Not everything has to be about research and rules. Why not try some of the foods historically used for firing up the sexual soul?
Think:
Oysters and spinach (the secret may be the zinc inside!)
Ginseng (the University of Hawaii found it got women in the mood)
Pomegranates and blueberries (oh… those antioxidants)
Watermelon (apparently… who knew?)
Strawberries and grapes (you know… the feed them to each other drill :))
It's time to schedule some time, prioritise relaxation, and rediscover your missing PCOS libido.
It can be done, and the results are well worth the effort.
From PCOS to perfect health, with love,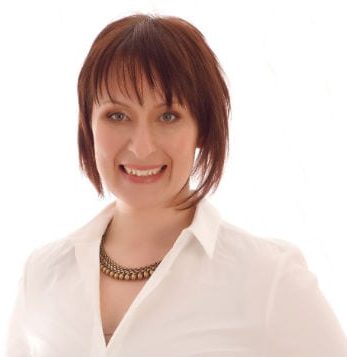 Dr. Rebecca Harwin
The PCOS Expert
Chiropractor & Bestselling Author of
Conquer Your PCOS Naturally
www.ConquerYourPCOSNaturally.com
---
Love to pin? Share the love…