---
Conservatively, 10% of women are living with PCOS. Along with irregular periods, PCOS comes with a host of symptoms and places the women who suffer from it at a higher risk of type 2 diabetes, poor cardiometabolic health and endometrial cancer. In recent years, it has been found that women with PCOS often experience sleep disturbances, too. This can compound other symptoms and further deteriorate health. But is better sleep in PCOS possible? Below we take a look at ways you can sleep more soundly, even with PCOS.
Why is sleep important?
Although more is being learned about sleep all the time, what is known is that it plays a major role in our physical and mental health. While we slumber, our brain directs the chemistry and hormones necessary to renew cells, repair damage, store memories and regulate our emotions.
These functions occur at various stages of our sleep cycle. NREM sleep – the initial four stages where we move closer and closer to dreaming (REM sleep) – is when most of the physical work for our bodies takes place. Our immune system gets a boost, plus appetite regulation and muscle repair all take place during this period. When we finally reach the shores of dreamland and enter REM sleep, our brain changes focus to memory consolidation and emotional processing.
Throughout an average night of rest – somewhere around 7 to 9 hours for a healthy adult – we'll cycle through the four stages of NREM and one stage of REM four or five times. This allows our body and brain to repair from the day we've had and prepare for what's to come. 
Why can sleep be difficult for those with PCOS?
PCOS is recognised as a condition that is likely to make sleep difficult. Trouble falling asleep, staying asleep and severe tiredness have all been found to be more prevalent in women with PCOS. Exactly why this is the case is still being researched. However, the metabolic disturbances characteristic of PCOS and its implication in endocrine system function suggests that there is an intricate relationship between the two. The generally higher BMI rates, increased testosterone and insulin resistance that come with PCOS are all thought to play a part in the sleep disturbances common for women with this condition.

Better sleep in PCOS: Tips for sounder sleep
Due to the importance of sleep for keeping our bodies and minds functioning at their best, making a few changes to improve sleep can have a huge impact on all areas of life. Better sleep in PCOS is an important part of the therapeutic puzzle. Below are some tips to help you sleep better.
From the moment we wake, we can optimise the chance for a better night's sleep. Wake at the same time each morning and get some sunlight, or bright light, first thing. Doing so will help keep your circadian rhythm synchronised so you feel more alert throughout the day and sleepier at the end of it.
Exercise for 20 minutes each day, preferably four hours or more before bed. This makes it easier to sleep at night.
When you are battling with excessive daytime sleepiness, ditching naps can be impossible. If you need a brief sleep to get through your day, limit it to no more than 30 minutes and avoid napping after 4 pm.
A relaxing bedtime routine that includes mindfulness meditation, stretching, or sleep-inducing snacks can help get you in the mood for sleep and make it easier to drift off. Keep the lights low and avoid blue light before bedtime too – that means putting down your phone and reading a book instead of watching TV.
Better sleep in PCOS is possible. Regularly preparing for bed with these few steps can make a world of difference to the quality of your rest.
Guest writer, Amanda Lasater
www.MattressAdvisor.com
From PCOS to perfect health, with love,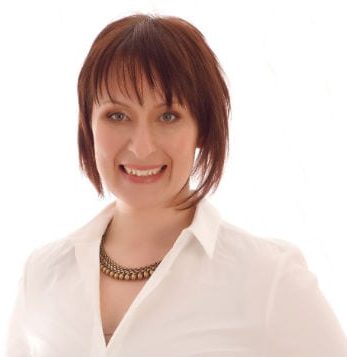 Dr. Rebecca Harwin
The PCOS Expert
Chiropractor & Bestselling Author of
Conquer Your PCOS Naturally
www.ConquerYourPCOSNaturally.com
---
Love to pin? Share the love…