---
Have you been told fruit is bad for PCOS?
Many women have, but is this true?
The short answer, in my humble opinion, is absolutely not!
Yes! Apples for PCOS, I say!
Fruit contains natural sugar, yes. But they also contain fibre, which helps to moderate blood sugar fluctuations and are chock full of wonderful, healing nutrients. One of my favourite fruits is the apple. Red, golden delicious, green, Johnny Smith's, my husband's fav. is the Pink Lady. So much variety and so much taste!
Let's delve into the top 5 benefits of this gorgeous, easy-to-get fruit.
1. Low-Calorie Tasty Treat
One of the factors that doctors know helps sufferers of PCOS is losing weight. For anyone who has suffered from the effects of PCOS, it is importantto be on the lookout for delicious, nutritious foods that are low in calories. Apples are very low in calories for the amount of nutrition they provide, and they make the perfect snack for women with PCOS who wish to lose weight and normalise their hormone levels.
2. Apples Pack a Nutrient Punch
Even though apples are a good low-calorie food, that doesn't mean that they don't pack an incredible amount of nutrition into those few calories. An apple is one of the best fruits for a PCOS diet. They pack a wonderful nutrient punch, loaded with Vitamins A, C and B6, phytonutrients and fibre. They also contain valuable minerals like potassium, phosphorous, magnesium, calcium and iron. When a woman with PCOS reaches for a healthy snack, she should always consider plucking an apple from the fruit basket.
 3. The Fantastic Benefits of Fibre
As previously mentioned, one of the nutritional benefits of eating apples is that they are high in fibre. Eating fibre is a particularly helpful practice for those who suffer from PCOS. When a woman eats a lot of fibre-rich foods, she helps to boost her levels of Sex Hormone Binding Globule (SHBG). This greatly helps in the battle against high levels of free hormones, like testosterone and oestrogen. This can help PCOS signs and symptoms, like acne, excessive hair growth, infertility and irregular cycles. Fibre also helps to maintain healthy blood sugar levels, critical for women with PCOS.
4. Convenience
Of course, there are lots of nutritious foods that women can eat when they have PCOS. However, few of them are as convenient to eat as an apple is. There is nothing faster than simply grabbing an apple, washing it and biting into it right away. Instead of having to prepare it, apples can be eaten on the run or easily packed for transportation and consumption later.
5. Help To Reduce Disease Risk
Most people have heard the expression, "An apple a day keeps the doctor away." While this is true for everyone to some extent, it is especially true in PCOS.
The gorgeous cinnamony taste combination!
Cinnamon has been proven to be wonderful for balancing blood sugar levels, super important for women with Polycystic Ovary Syndrome. Either cut your most beloved apple into pieces and sprinkle some cinnamon on top for a good daily dose.
Enjoy!
From PCOS to perfect health, with love,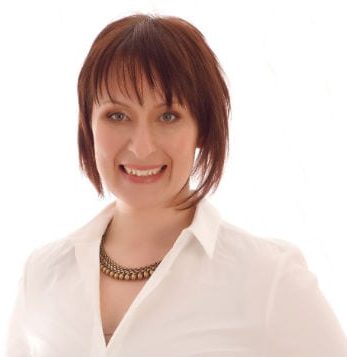 Dr. Rebecca Harwin
The PCOS Expert
Chiropractor & Bestselling Author of
Conquer Your PCOS Naturally
www.ConquerYourPCOSNaturally.com
P.S. To discover the telltale signs of insulin resistance (IR), the tests you MUST have to not have this important diagnosis missed and the top 7 strategies to tackle IR, read this post now.
P.P.S. If you experience heartburn from eating a raw apple swap to the cooked version. It'll often help and tastes wonderful with some healthy fat, protein-rich walnuts 🙂
---
Love to pin? Share the love…