---
When I was a practicing Chiropractor before I was injured, I recommended this wonderful mineral often in conjunction with care with great results! I now rub it in and take it orally to help with chronic pain.
And this got me thinking. See, I know from many years helping women with PCOS that back pain is also a common problem. So I wanted to share some research and talk about the link between back pain and PCOS.
Are you deficient in magnesium?
Research has shown that women with PCOS are often deficient in magnesium. Given the importance of magnesium in insulin sensitivity and the insulin resistance of PCOS, this is not at all surprising. As magnesium is also critical for the function of muscle tissue and pain, we know it is linked to back pain as well.

(Did you know that bananas are rich in magnesium? I know you may have been warned off them, but I think they're one of the best fruits for PCOS! Find out why here!)
Magnesium for Back Pain
In the never-ending battle against chronic back pain, a condition that can be absolutely debilitating and appears to be common in women with Polycystic Ovary Syndrome, patients are in search of an effective treatment. Chiropractic care, medication, physical therapy, massage, and surgery are traditional alternatives. However, studies have indicated that magnesium can have a positive impact on those who suffer from back pain too.
The importance of magnesium
Magnesium is vital when it comes to maintaining balance within the human body. It plays an essential role in the optimal function of the nervous system including the transmission of signals between cells. Studies have indicated that this intracellular ('within the cell') ion can actually affect receptors in the body and alter how pain is perceived, as well as how long pain will endure.
The benefits of magnesium for postoperative back pain
An article published in the Journal of the American Society of Anesthesiologists analysed data concerning the use of systemic magnesium to treat postoperative back pain. Upon the completion of twenty trials, which were randomised and included 1,257 participants, researchers concluded that systemic magnesium (also referred to as IV (intravenous) magnesium) reduced pain levels in patients by a such an amount that opioids medications such as morphine could be reduced.

The effectiveness of magnesium in chronic back pain
In a study by A. A. Yousef and A. E. Al-deeb in the journal Anaesthesia researchers studied the impact of magnesium on chronic back pain. Noting that the majority of lower back pain involves persistent irritation of nerve endings due to damage or prior injury those conducting the study administered systemic magnesium in order to block receptors in the nervous system.Eighty subjects with lower back pain were involved in the study. In addition to treatment with a variety of medications, such as pain relievers, antidepressants, and anticonvulsants, systemic magnesium was administered to half of the participants. Magnesium treatment began with two weeks of intravenous administration followed by four further weeks of oral capsules containing magnesium.At the end of the study, researchers concluded that the combination of intravenous and oral forms of magnesium caused a significant reduction in pain levels for those suffering from chronic back conditions.In addition, patients who received the combined magnesium treatment also had improved range of motion in the lumbar region of the back.
If you suffer from back pain and PCOS, magnesium could be a perfect option to try for chronic pain.
From PCOS to perfect health, with love,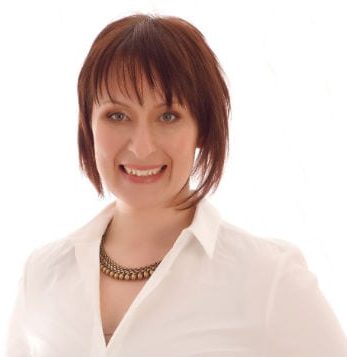 Dr. Rebecca Harwin

The PCOS Expert
Chiropractor & Bestselling Author of
Conquer Your PCOS Naturally
www.ConquerYourPCOSNaturally.com
P.S. Make sure you head to www.Facebook.com/ConquerYourPCOS and hit 'like' for daily, empowering PCOS tips, research, strategies, and support.P.P.S. Want a downloadable copy of this article? Just click on the cover on the right.
---
Love to pin? Share the love…