---
Many women in the United States diagnosed with PCOS are well-aware of its ill-effects. Difficulties with weight, irregular periods, and a heightened level of male hormones are all par for the course; unfortunately, infertility can be too.
The reproductive egg quality in a woman with PCOS can be negatively impacted by the higher level of androgen hormones in her system. This symptom can make it harder to get pregnant naturally.
For a woman dealing with PCOS, the regular day-to-day is often frustrating enough. Add difficulty conceiving into the mix, and it's downright heartbreaking.
Most fertility struggles are manageable with natural approaches, plus possible hormone therapy or assistive reproductive technologies (ART). However, sometimes these treatments aren't successful.
For these women, frozen donor egg In Vitro Fertilisation (IVF) may be beneficial.
Are PCOS Patients Eligible for Frozen Donor Egg IVF?
Absolutely! While many women with PCOS can eventually conceive using their eggs, there are many cases where it's no longer a possibility.
If you suffer from any of the following, you may be an ideal candidate for donor eggs:
Low ovarian reserve

Damaged or missing ovaries

Genetic diseases
Additionally, some women are unable or unwilling to undergo the hormone treatment required to collect their eggs in a traditional IVF cycle. PCOS comes with an increased risk of the potentially dangerous condition, ovarian hyperstimulation syndrome (OHSS).
This is where donor eggs can help.
What Happens During a Frozen Donor Egg IVF Cycle?
Once a woman or couple decide to try frozen donor egg IVF, the first step is to select an egg from a reputable clinic or egg bank facility. Some women initially have concerns over the quality of the eggs they'll be receiving, but it's comforting to know many facilities have strict requirements where each donor is thoroughly screened before her eggs are collected.
After you've selected your donor, the clinic or egg bank will send your package of eggs to the fertility clinic of your choosing for thawing and fertilisation.
While this process is taking place, you'll begin your IVF cycle.
IVF starts with a variety of general health screenings, such as blood work and ultrasounds. Using the information gathered during these tests, your doctor will prescribe a regimen of medications and hormones to prepare your body for the upcoming embryo transfer.
When the IVF team at your clinic decides you're ready, the developing embryo will be transferred directly into your uterus. Your doctor will use a thin catheter and ultrasound technology during this process.
Two weeks after the transfer, you'll take a blood pregnancy test that will hopefully give you the results you've been wishing for.
Are There Natural Methods to Help Make Donor Egg IVF Successful?
Realistically, the chances of success are 50/50. However, studies have shown natural solutions can help.
Five Days of Pineapple After Transfer
Did you know the core of a pineapple contains a large amount of bromelain?
An enzyme that naturally occurs in pineapple, bromelain is famous for its anti-inflammatory properties – but what does this mean for IVF success? For conception and implantation to happen effectively, it's beneficial for a woman's body to be in a state of low inflammation.
If you're interested in trying the 'pineapple method,' take a whole pineapple and cut it into five slices, including the core. Starting on the day of your embryo transfer eat one slice a day, for five days.
Warm Feet – Warm Uterus
In Eastern medicine, it's believed there's a direct connection between a woman's uterus and her feet. By keeping your feet warm with socks and slippers, you can help create a more hospitable environment for your developing embryo.
A warm womb will be more inviting to the transferred embryo and can help it better implant into the uterine walls. This effect can also be achieved by eating and drinking warm things.
In the days surrounding your transfer, be sure to indulge in fuzzy socks and a warm cup of tea.
Acupuncture
Receiving acupuncture treatments in the weeks before your transfer will not only help you relax but will also help get any 'stagnant energy' moving. Your acupuncturist can also use points that are beneficial for uterine health.
Remember – after your transfer is complete, there are specific points that should not be used. Be sure to tell your practitioner you may be pregnant.
PCOS and Egg Donation – An Ideal Solution
If you're struggling with PCOS and haven't been able to conceive with other treatments; hope is still out there.
When a woman dreams of experiencing pregnancy and having a child, she should have that opportunity. Donor egg IVF is an ideal treatment option that can give women and couples what they've been dreaming of – a family.
by
Kristen B. is a freelance writer that shares two beautiful girls – thanks to donor egg IVF – with her husband, Ryan. She loves spending time with her family, reading great books, and drinking good wine. She is passionate about supporting other couples trying to cope with infertility.
From PCOS to perfect health, with love,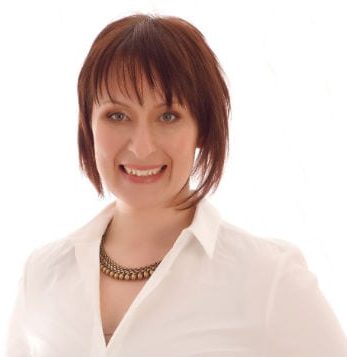 Dr. Rebecca Harwin
The PCOS Expert
Chiropractor & Bestselling Author of
Conquer Your PCOS Naturally
www.ConquerYourPCOSNaturally.com
---
Love to pin? Share the love…