---
It's not exactly new information to discover that women often have PCOS and stress… We take on more than they can manage sometimes when trying to juggle the responsibilities of a career, a marriage, and life. We tend to overcommit to avoid missing anything and our physical and emotional wellbeing takes a backseat to volunteering at functions, taking work home from the office, and keeping the spark alive in with our partner.
It adds up to long days that often go late into the night just to get it all done and then turns into early mornings of getting everyone up, fed and out the door successfully before beginning our own workday.
The result often leads to eating a chocolate bar at your desk for lunch and washing it down with yet another cup of coffee…
In fact, PCOS and stress combined can cause cravings and exhaustion leading to less than ideal lifestyle choices.
Even when we do have a spare minute, just the thought of going to the gym is workout enough.  Night-time is for worrying about things we can't change or making mental lists of things we don't want to forget to do the next day…
Poor diet, not enough sleep and lack of exercise on top of the day to day stressors of juggling all of those roles very challenging.
There's also the "big stuff" that life deals us now and then and let's not forget chronic health issues with symptoms that range from annoying to life-limiting.
For women with PCOS, they manage a career, maybe a family,  possibly chronic physical and mental pain, an irregular menstrual cycle, weight issue, and sleep disturbances.  Those symptoms, along with others, are aggravated by stress.
Essentially, you are rubbing salt into your own wound by allowing stress to build up and make an already unpleasant list of symptoms flare up more often and become worse.
We all know what we need to do… eat healthier, get more exercise, and take some time out for ourselves…blah, blah, blah.
But, where does a woman find the time to fit in a balanced meal, a trip to the gym and a massage between managing a career and a household?
Aside from adding extra hours to the already long and exhausting day of wearing many hats, what are some realistic and practical solutions to PCOS and stress?
Even if you only get 15 minutes a day to regroup and refresh, it will make juggling all of those roles easier and keep PCOS and stress and symptoms more manageable at the same time. You don't have to do all 9 on the list but try a few for at least 30 days and see which ones fit best into your busy lifestyle while also improving your overall mental and physical health.
Guest Author: Tina Hauser
From PCOS to perfect health, with love,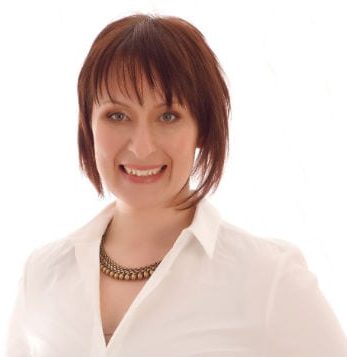 Dr. Rebecca Harwin
The PCOS Expert
Chiropractor & Bestselling Author of
Conquer Your PCOS Naturally
www.ConquerYourPCOSNaturally.com
---
Love to pin? Share the love…